Seize the territory and eliminate all enemy units.
Turn based 2D strategy game. Move your soldiers each turn, shoot at the enemies and kill them all. Level up your soldiers so they can move further and shoot better. Hire new soldiers to your squad and complete all levels.
Long tap or double tap to call the context menu and decide what to do with the current unit.
Game features:
Free movement on the game level (no cells or polygons);
Enemies with artificial intelligence system;
Different game levels;
Colorful HD textures;
Character leveling system and army management;
Tactical turn-based battles.
Future updates:
grenades and RPGs;
skins (according to specs and levels);
inventory with limited ammo;
vehicles;
civilians,
and of course…a multiplayer mode!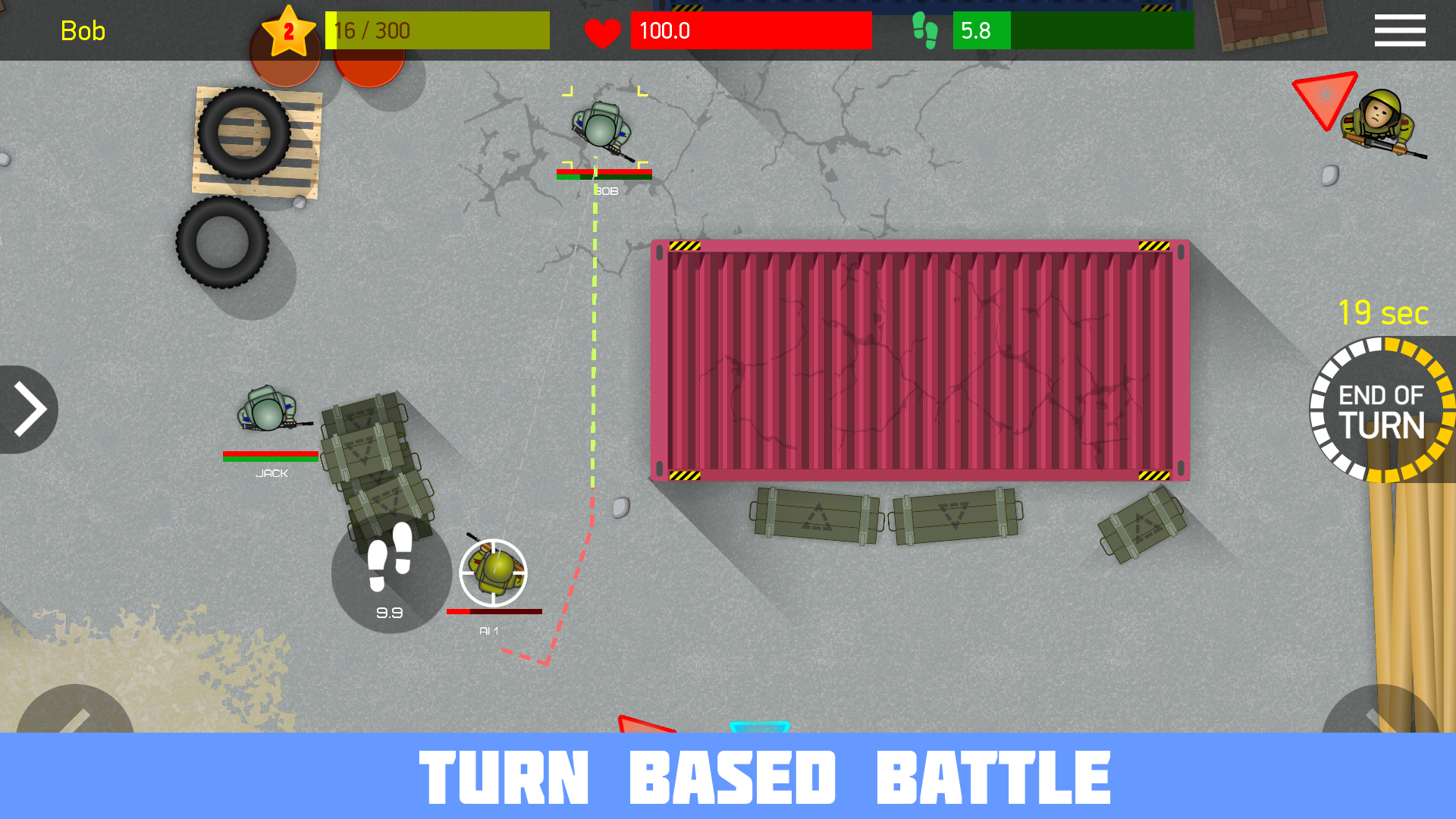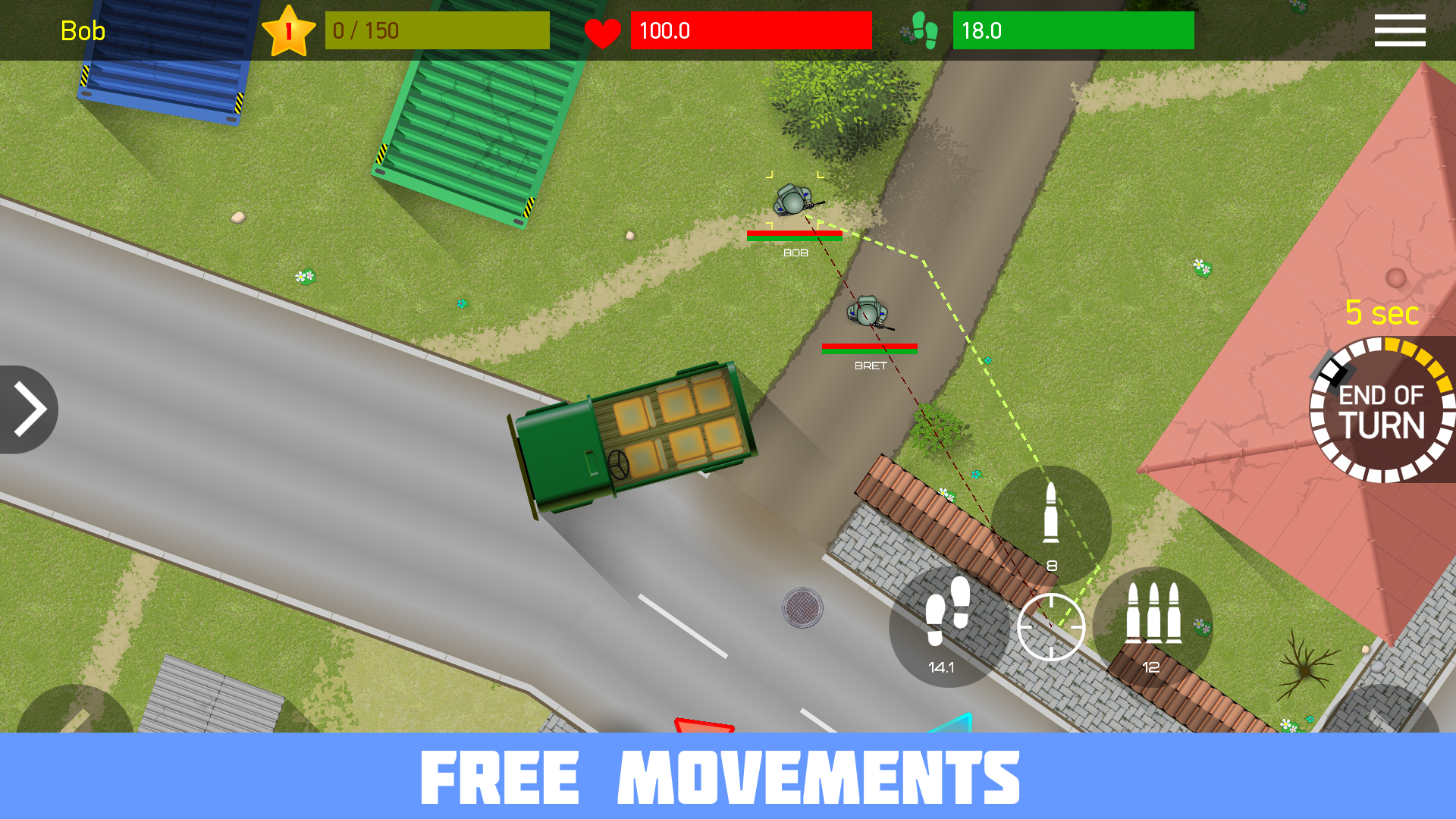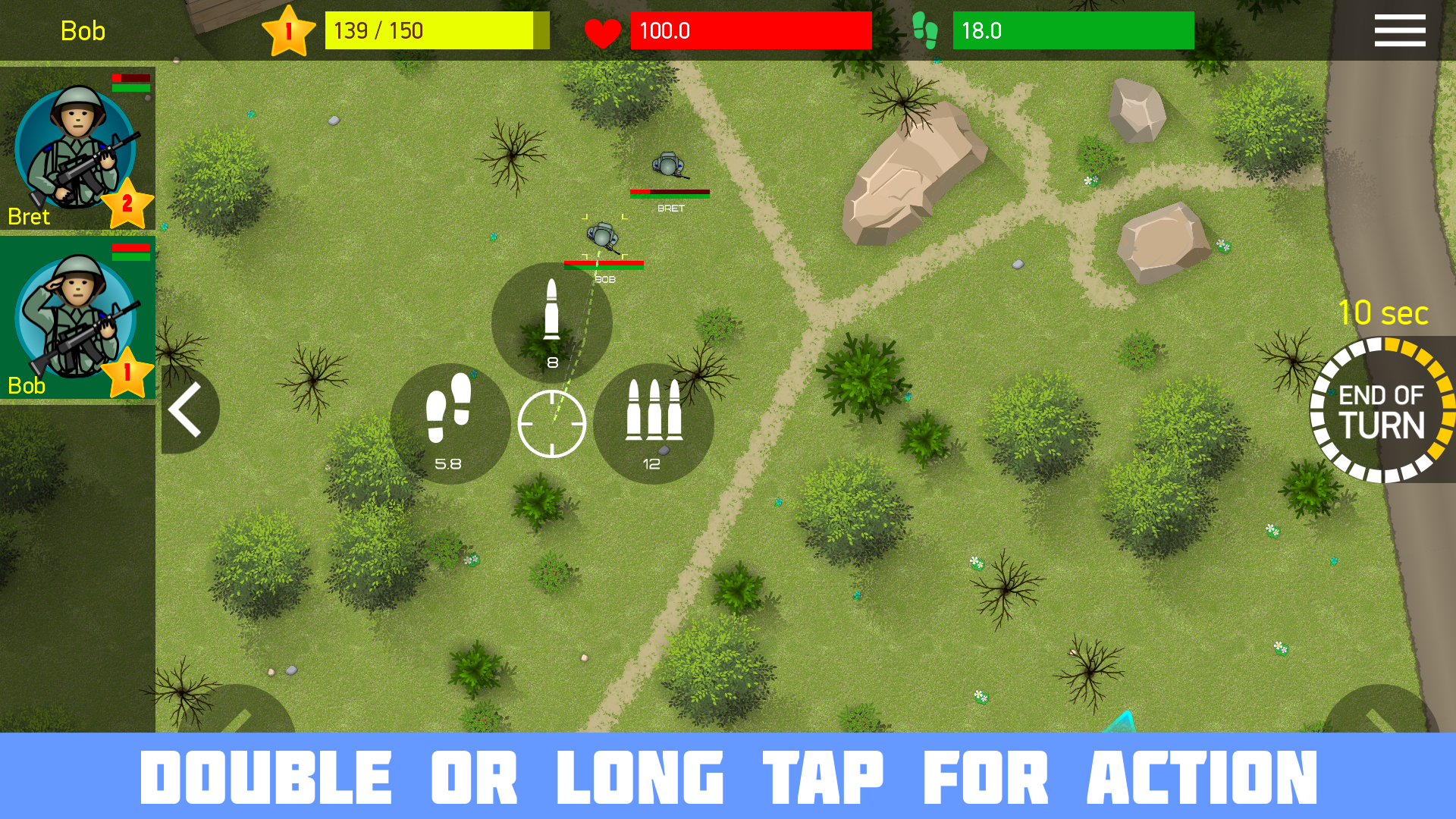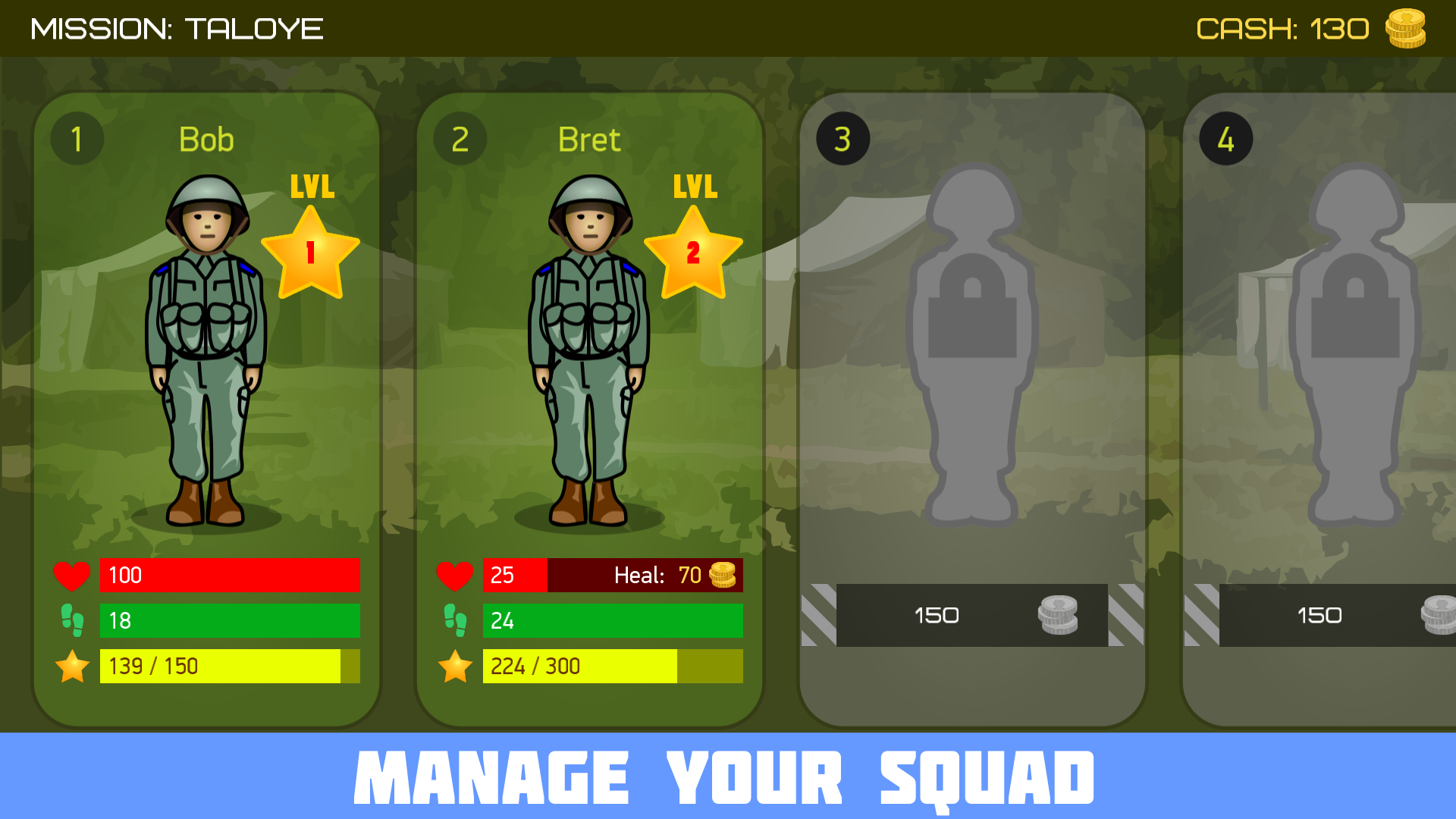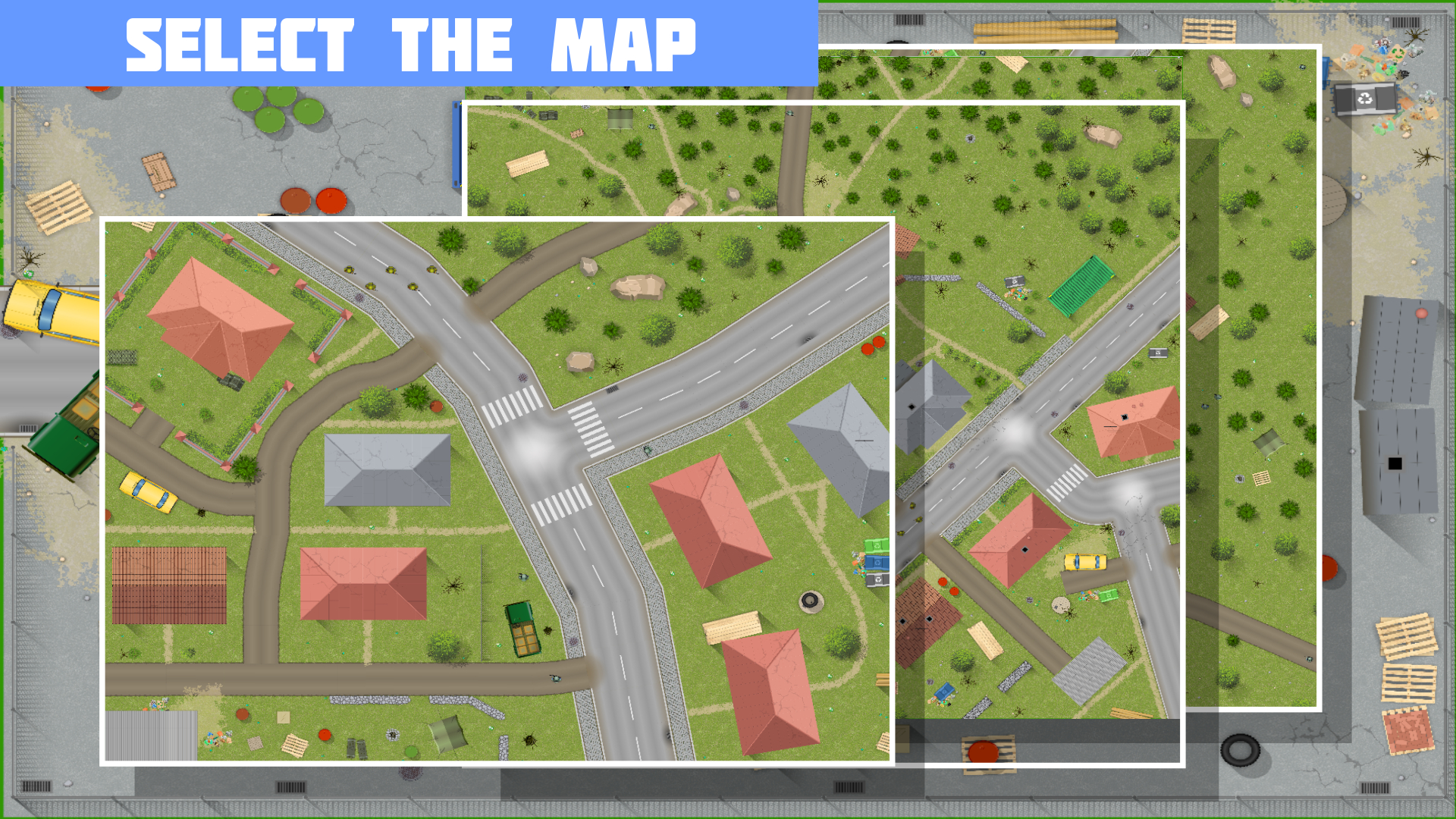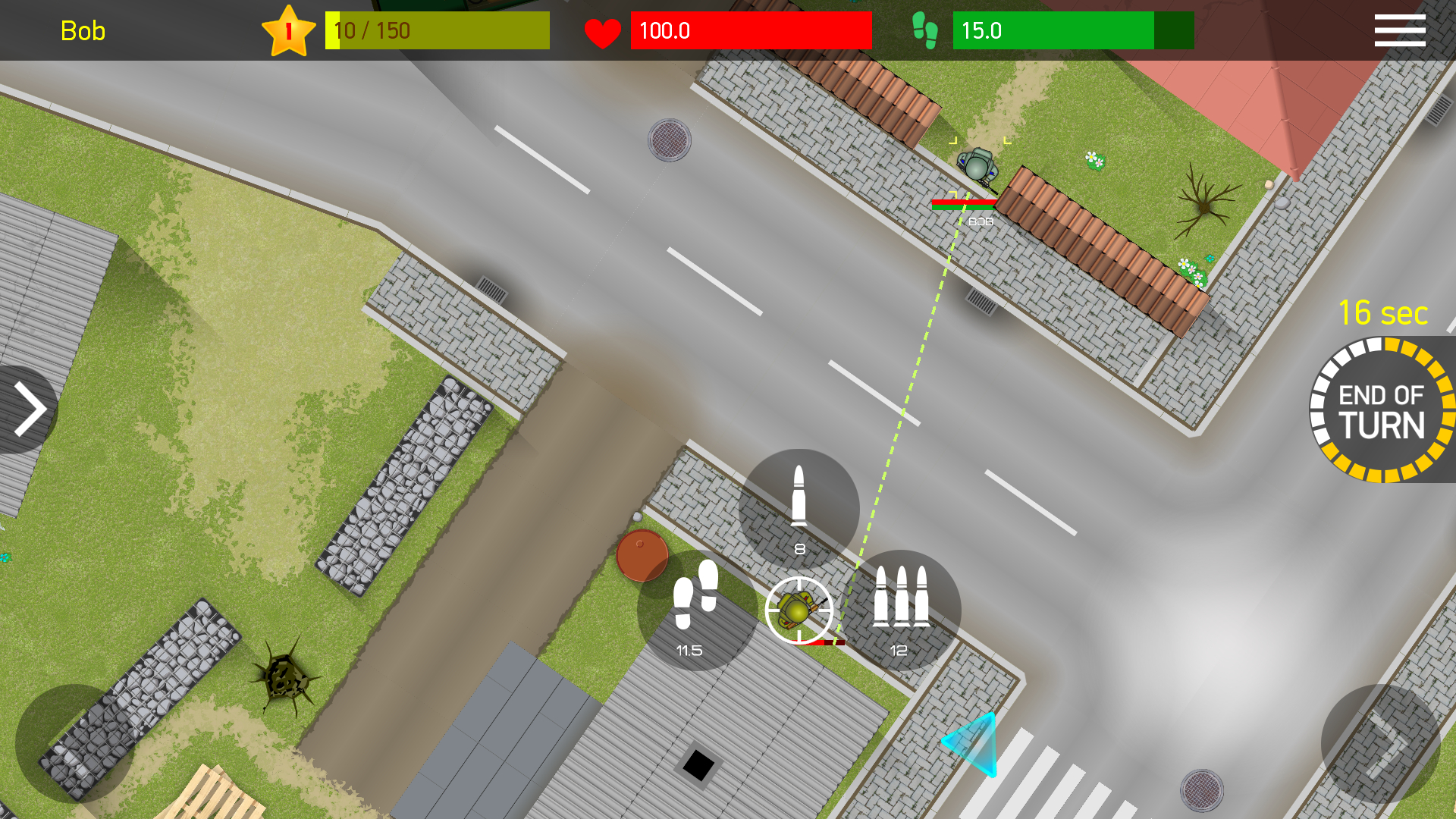 Web version: War Steps
App in Google Play: